Five-Minute Writing Tips: Writing Romance Novels
And a Short Story, "A German to Remember,"  Written by Friend Cissy Miller
You should be kissed and often and by a man who knows how.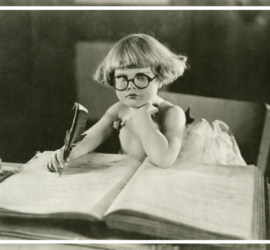 That line from Gone With the Wind came to mind when I walked into our local pharmacy the day after New Year's and ran smack into a huge display of red and pink hearts hanging from streamers, boxes of chocolate candy stacked almost to the ceiling, and glittered greeting cards proclaiming love and devotion. The employees must have worked through the night removing Christmas and replacing it with Valentine's Day. Knowing I'd have to look at all this romantic paraphernalia for the next six weeks made me dread that lover's holiday. I needed a change of attitude. For better or worse, and with Valentine's Day still on my mind, I decided I would offer a few basic guidelines for writing romance novels. I don't write romances, nor do I read them, so I had to do some research. But it's always good to learn new things. I discovered that writing romance is not as easy as it sounds-but what writing is?
Here are a few tips to get you started. I've used some classic romance novels and one of my favorite movies as examples.
1. Use the basic formula. Boy meets girl; boy loses girl; boy gets girl. The reason
Anna Karenina, though romantic, is a tragedy rather than a romance novel is because it doesn't follow this formula. Boy meets girl-check: Count Vronksy and Anna meet and fall in love. Boy loses girl-check: Problems abound; they fight; they part. But boy does not get girl because (Spoiler Alert!) Anna, distressed and emotionally unstable, commits suicide by throwing herself under a train.
2. The ending must be happy. That doesn't necessarily mean a garden wedding and all problems solved, but there must be a desired commitment to make the relationship work. In the movie An Affair to Remember, Nickie Ferrante (Cary Grant) and Terry McCay (Deborah Kerr) are reunited and proclaim their love for one another while recognizing the problem they face-Terry's recovery from an accident that left her paralyzed and unable to walk.
3. Since the plot options are simple: friends become lovers; soulmates are fated to meet; characters give love a second chance, the story must have strong, memorable characters. Romance readers expect to love the hero -who is always far from perfect-but intriguing, and sympathize with the heroine. Your readers also need to sense that your hero and heroine are attracted to one another, and know they will eventually declare their love despite roadblocks and problems thrown their way. Who doesn't love feisty Scarlett O'Hara and arrogant Rhett Butler, and feel their attraction the moment they meet? Who doesn't sincerely believe a happy tomorrow is in their future? Whether you do or don't, check out this video clip:
https://www.youtube.com/watch?time_continue=2&v=lrhNPS4nbmQ
4. There must be a considerable amount of conflict and tension. Don't make it easy for your hero and heroine to get together. Look how long it took
Jane Eyre
and Mr. Rochester to admit their love for one another and marry.
5. Finally, the most important tip doesn't just apply to writing romances, but to writing any genre. Read books in your desired genre, and take pleasure in that type of writing, otherwise
your own feelings will not show through.
"A German to Remember"
It has been written that everyone has one great love. Mine was the German.
My friends still tease me that I call him that, but you should know that all the men in my life have been referred to in the same manner. There was my first love, the Chef. Next came the Artist, then the Dentist. Oh, and after that was the short stint with the Podiatrist—I came to find out he actually had a foot fetish, and a quick kick to the curb soon followed. Then I met the German. He was a journalist, he was handsome, smart, well-educated, and as you may have now guessed, he was from Germany.
I was running a cafe in Seattle at the time, and we had won the contract to provide the bar at the 2007 AmeriVespa Rally. A huge annual rally for scooter enthusiasts, this event was held in a new city every year, and attracted over 2,500 participants over the course of three days. For me, this meant extra work prepping the Cafe for my absence and planning/ordering/organizing for the bars at the AmeriVespa event. I hoped it would be worth it. As a small business owner, my daily life was consumed with running the Cafe/bar. In the three years since its opening, I had not taken even one day off. I was hoping the free publicity generated by the event and a chance to further our name and reputation would surely lead to more daily business.
The Rally was scheduled for the first week of July. An early summer heat had gripped the city for a couple of weeks already. Fortunately, the event was taking place north of downtown Seattle, on the shores of Lake Union, where we could at least look forward to a breeze off the water. Such perfect weather was a rarity this time of year in Seattle (you can depend on summer from August to mid-October), so there was sure to be a huge turnout.
Rumors had been swirling about two German scooterists who had shipped their original stock 1940's Vespas to New York. They had ridden across the country to Seattle, and were planning on riding all the way to Cuba via Mexico after the rally. When a towering, handsome dark-haired man walked up to my bar on Lake Union, I immediately knew he was one of the Germans. My eyes widened as they took him in, my heart started to pound, and I knew: I was smitten.
The German and his friend, Henrick, walked up to the bar, smiled, and ordered a couple of beers. They were polite, friendly and good-natured. As I handed him his glass, the German's hand touched mine and his gaze turned directly to my eyes and stayed there for what seemed to be an eternity. My knees turned weak. As he walked away, I kept him in my peripheral vision and watched as he and Henrick made their way to seating within the giant tent that housed the bar area.
The tent was bustling with over four hundred people seated at "Oktoberfest" style row tables. We had set up three bar locations, with four bartenders each. I was stationed at the central bar. I've never been good at flirting and I wondered how I could attract this foreigner's attention without being, well, "obvious."
At this point my devilish side came into play. I decided I would have a little fun with our visiting guests from across the Atlantic. I had stocked our bar with plenty of cheap tequila for margueritas, so I made a sign from cardboard that read, "Buy the Germans a Shot–3 shots of tequila, $3." I held it up whenever they were not looking.
So many folks went for it! We sold round after round. To this day I pat myself on the back for my marketing brilliance, as we made actually money on the tequila (honestly, it was THAT cheap) and encouraged folks to mingle with our guests from across the Atlantic.
Within two hours, however, the Germans had disappeared. The only sign of them was their scooters, which they had left outside the bar tent and were still there after the event had closed down for the night. When they did not reappear during the second day of the event, my heart sank a little. Then, when it was nearly closing time, they walked back into bar. Christian–that was my German's name–came straight up to me with a look of mischief and knowing in his eyes: "You cannot refuse an offer of dinner with me after what you have put Henrick and me through." His words came out firmly, but the glint in his eyes let me know he was amused by my antics from the day before.
Over dinner he told me about his life as a journalist, his and Henrick's plans for Cuba, and other riding adventures the two of them had been on (Germany to Cape of Good Hope, South Africa, was the most impressive example). He also said that, of course, they would be leaving Seattle in two days. Of course.
Fast-forward, reader, from that moment to the one when the two Germans actually left for Cuba, three and a half weeks later. Saying goodbye to them, I was heart-broken, knowing how far away Christian lived, how different his life was from mine, and how I'd probably never see him again. I was resigned to simply treasuring those three and a half weeks.
Fast-forward again, this time a year. I was sitting at the roll top desk I had inherited from my great-grandmother, sifting through a pile of accumulated junk mail. In the middle of it I found a hand-addressed envelope with foreign stamps. I don't know how I had missed it, but it was from the German. He said so many things–how he had me in his heart and could not wait until he saw me again, how I was in his thoughts daily. He asked that I write him back, but I could only think, Oh my god, this letter is nearly a year old. Is it too late? It must be! Once again I felt devastated. 
Then, unbelievably, I found a second letter. This one had been written only one month earlier.
I read the same lines four, five, six times over: "I will be in Seattle on June 18th…I will go to your Cafe and wait for you to come…I hope you will come." June 18th was the very day I found the letters, but by this time it was already seven-thirty in the evening. Did this mean he was there now? I felt jolted, and couldn't quite comprehend what was happening. If the letter meant he was there now—-right now—would he still be there when I got there? Oh my god, what if he had left already? And, oh my god, I looked horrible, it was my day off—no shower—It was, you know, one of those days. I phoned the Cafe and spoke with one of my employees. "Yes, he's here…. Yes, he's been here all day… Yes, a big tall good-looking German guy…Yes, Cissy… Do you want to speak with him?"
No, I did not want to speak with him. I still looked horrible! But I could fix that. I instructed my employees not to let him leave under any circumstances, but without letting him know I was coming. Then, with my heart beating out of control, I got ready and raced across Seattle to meet him.
That was almost eleven years ago. Our last rendezvous was in Switzerland last year at a lovely restaurant on Lake Geneva. For this one, I wasn't a minute late.
For more writing tips click on to http://www.caveartpress.com